Embracing the Holiday Spirit
The holiday season, often seen as a time for family, celebration, and joy, can also be an opportune moment for homeowners looking to sell. While conventional wisdom may suggest that this period is less than ideal for real estate transactions, several unique advantages make it a potentially lucrative time to list your property.
1. Reduced Competition
One of the most significant benefits of selling during the holidays is the reduced competition. Many sellers choose to wait until spring, traditionally seen as the best time to sell. This reduction in inventory means that your home stands out more to potential buyers. With fewer choices available, interested parties are more likely to pay attention to what your property offers.
2. Motivated Buyers
The buyers who are active during the holidays are often more serious about making a purchase. They could be relocating for a job, settling estate issues, or having other pressing reasons that make them eager to close a deal quickly. This motivation can work in your favor, leading to a smoother and faster selling process.
3. Festive Ambiance
There's something inherently warm and inviting about a home decorated for the holidays. The festive atmosphere, accentuated by lights, ornaments, and other seasonal decor, can make your home more appealing. This emotional appeal is vital in real estate, as purchasing a home is as much an emotional decision as it is a financial one.
4. Capturing the Holiday Magic
The holiday season is synonymous with great smells like pine, cinnamon, and freshly baked cookies, creating a welcoming and comforting environment. These scents can have a subtle yet powerful effect on buyers, making them feel more at home and potentially more inclined to purchase.
5. Leveraging Technology
In today's digital age, the cold weather and busy schedules associated with the holiday season are less of a barrier to homebuyers. With virtual tours, high-quality online listings, and digital marketing strategies, you can effectively showcase your home to potential buyers regardless of the season.
6. Tax Benefits
For some buyers, purchasing a home before the year's end can offer significant tax benefits. This factor can motivate them to close a deal before the holidays are over, potentially working in your favor as a seller.
Conclusion
Selling your home during the holiday season might seem counterintuitive, but it offers unique advantages. Reduced competition, motivated buyers, and the emotional appeal of a festively decorated home can all work in your favor. By understanding these benefits and leveraging the right strategies, you can make the holiday season a successful time to sell your home.
This approach to real estate aligns well with understanding market nuances and making strategic decisions, a perspective that's particularly beneficial in dynamic markets. Remember, every season brings its opportunities and challenges, and the holiday season is no exception. With the right preparation and mindset, it can be an unexpectedly perfect time to sell your home.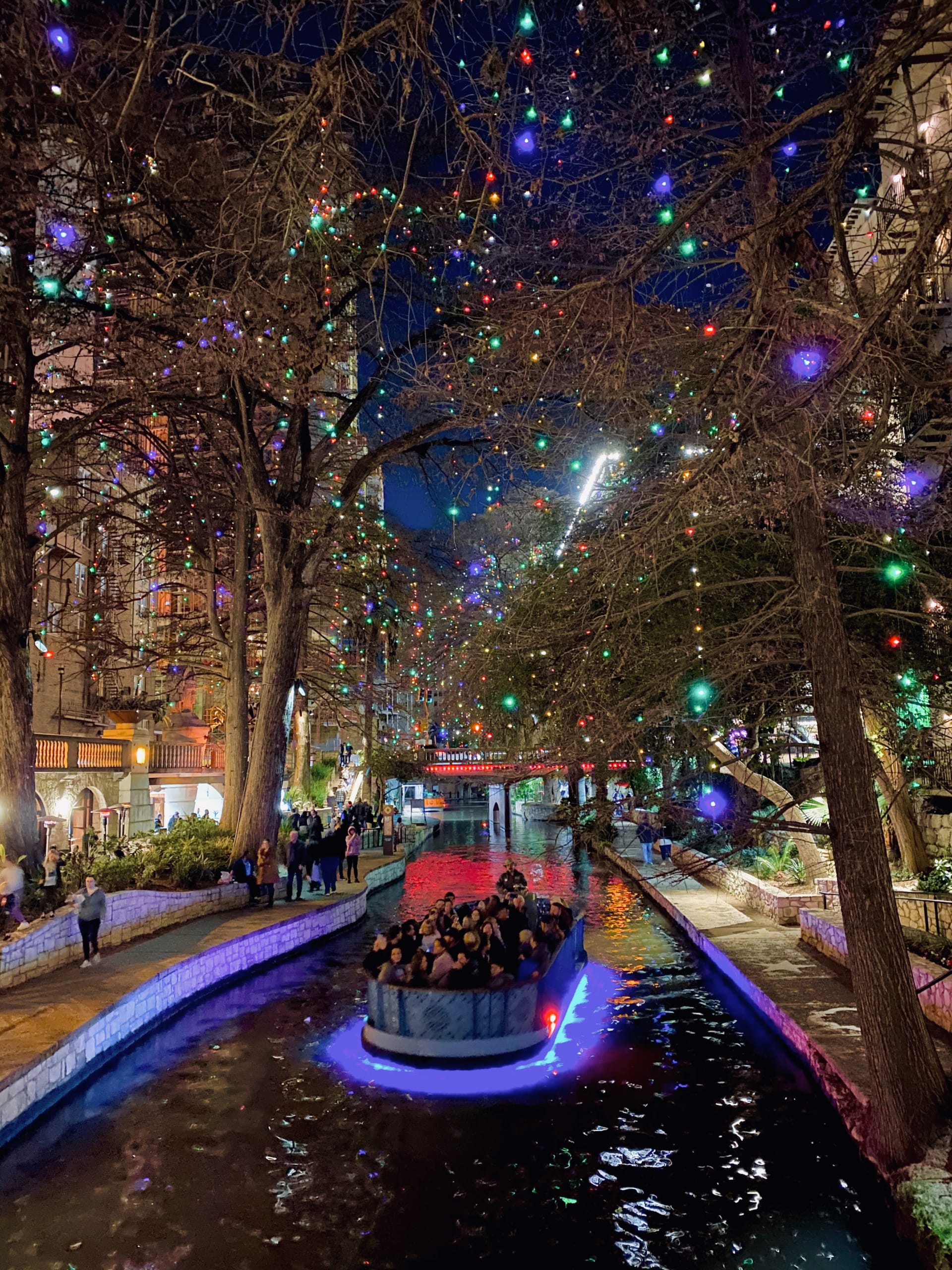 The San Antonio Riverwalk during the Holiday Light Season
Photo Credit: MarkAnthony Ball